From 4-10 May 2023 LoeschPack will be presenting its complete systems for efficient and sustainable packaging at interpack. Together with sister company Hastamat, the packaging machine manufacturer will be showcasing a wide range of innovations from its portfolio for the first time.
With its bar line and combined line, LoeschPack is presenting several integrated packaging solutions to attendees at once: from primary packaging to the sales tray. The spotlight will be on new pack styles that use sustainable and recyclable materials.
"We want to help our customers pack their products faster, more sustainably, and more efficiently," explained Olaf Piepenbrock, Managing Partner of LoeschPack, Hastamat, and parent company Piepenbrock. "We achieve this with our new, high-performance packaging lines, their ease of handling, and our packaging process, which is perfectly tailored to the product. This is our way of continuing to live up to our corporate promise of 'Packaging your ideas' to a global audience."
LoeschPack has developed a modular packaging line: from the buffer via the feeder, the bar packed in the flow pack arrives ready for the sales tray. All production steps are carried out from a single source. For this new development, the company has said it is focusing on a hygienic design, simpler operation and a small footprint.
All machines are equipped with a new HMI (Human-Machine Interface) with an 18.5-inch touchscreen. Simple visualisations and shorcuts ensure that users are fully supported at all times. Machine operators and maintenance personnel can operate the machines more easily and access a wide range of control and performance components.
The LOOP buffer system is specially designed to meet the requirements of large-scale production for bars and other confectionery products. With integrated store systems, the company is focusing on increasing efficiency and regulating production flow. The system is linked to the latest-generation LOMATIC, a feeding and distribution system designed for all speed ranges.
In addition to chocolate, the machine also processes cookies, wafers and granola bars. Row by row, the LOMATIC feeds downstream packaging machines at a speed of up to 160 rows per minute.
At the heart of the bar system is the redesigned FHW-S flow wrapping machine from the LoeschPack F-series. The system, which is optimised for speed and efficiency, is suitable for both cold and heat seal applications.
With its infeed, the machine packs up to 2100 bars or slabs at 200 film meters per minute.
"The machine not only packs products extremely quickly, it is also flexible when it comes to the packaging material: both traditional and alternative packaging materials can be used on the platform without any problems. And changeovers require nothing more than the push of a button," explained Dr Ferdinand Schwarzfischer, who heads up the development team from Altendorf. "Our F-series allowed us to gain much
valuable experience on the market, which we're now giving back. The FHW-S represents the perfect balance between uncompromising
performance, flexibility, and perfect packaging quality."

With the LTM-DUO combined line, the company is presenting to the trade audience its integrated, flexible and comprehensive system solution for packaging chocolate bars. The LTM-DUO model combines packaging and machines with automation, low personnel requirements and a small footprint.
The fold wrapping machine packs more than 200 chocolate bars per minute in a tightly sealed primary wrap. The outer wrap of the chocolate bar can be a paper label from a stack or reel, or it can be a cardboard label. The machine fills 30 display cartons per minute, for product presentation on the supermarket shelf. By using an integrated buffer between the primary packaging and cartoning stages prevents product rejects in the event of production downtime.
Only one hot glue device and a controller with the new HMI are required for the entire line – with a positive effect on procurement costs and parts procurement. The complete system can be operated by a single person who can keep an eye on operating conditions at all times.
Stay up-to-date on the latest industry news and exclusives in our magazine.
Never miss a story… Follow us on: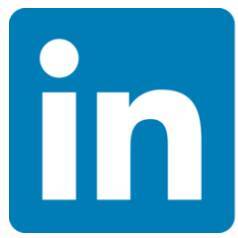 International Confectionery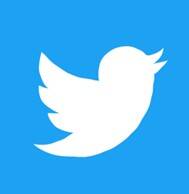 @InConfectionery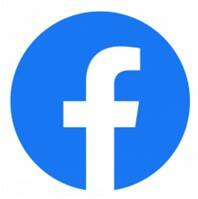 @InConfectionery
Media contact
Caitlin Gittins
Editor, International Confectionery
Tel: +44 (0) 1622 823 920
Email: editor@in-confectionery.com