Latest research done by Allied Market Research oversees increased health consciousness, consumer diversity in eating habits and tastes all fuelling the growth of the confectionery industry.
The market for chocolate confectionery has been steadily growing for decades, as consumers today are looking for premium confectionery products with a wide variety of flavours, textures, and qualities. Additionally, people are developing more interest toward in organic chocolate and chocolate bars without added sugar, which in turn has boosted the market for chocolate confectionery. According to studies, chocolate lowers the risk of heart attacks and cerebrovascular disease and also helps in improving memory.
According to a recent study by Allied Market Research, the global chocolate confectionery market is anticipated to display a noteworthy CAGR from 2022 to 2031. With the popularity of vegan and plant-based diets in the recent years, new products are being introduced to the market.
For example, in July 2020, three dairy-free, vegan chocolate bars in three flavours, hazelnut, cookie, and salted caramel were all made available for Christmas from Swiss chocolatier Lindt & Sprüngli. Nestle, on the other hand, released KitKat V in February 2021, a vegan version of its KitKat bar. The goal of this launch was to meet the demand for a vegan KitKat candy alternative. The new product includes crispy wafers, 100% sustainably harvested cocoa, and a rice-based milk substitute.
Over time, the chocolate industry has shifted its focus toward creating healthier products. According to a report by Barry Callebaut, about 55% of consumers worldwide are inclined to pay more for goods with improved flavours, textures, and premium quality. Leading brands in the market happen to profit from these requisites. For instance, Baron chocolatier introduced a line of bars at Dollars Stores in the United States in September 2021. This product line is up by five bars —creamy caramel, milk mousse, and peanut butter. These bars are non-GMO, trans-fat-free, and kosher-certified.
Many companies have been purchasing premium chocolate brands to expand their portfolios. For instance, in January 2021, Mondelēz International agreed to expand Hu Master Holdings, which makes snacks from essential ingredients. The brand is clean-label and paleo-friendly, increasing the company's product offerings in the United States.
Stakeholders in the global chocolate confectionery market are being counted by their manufacturing capacity, market shares, and most recent developments such as capacity expansions, mergers, and acquisitions. For instance, Kokoma from Harbinger Foods was introduced in India in July 2021, which featured artisanal chocolates. Saffron, almonds, chili, and rose with Belgian dark chocolate are among the ingredients used in the product line.
Two new flavours of Mondelēz's plant bar were brought forth in October 2021. The plant bar's new smooth chocolate with salted caramel pieces flavours are created entirely from plants.
In April 2021, Snickers released their Almond Brownie. The new product has a chewy brownie filling mixed with finely chopped almonds and a coat of decadent caramel on top, all covered in dark chocolate.
Chocolate bars are the most widely consumed type of chocolate worldwide, enjoyed for their conventional size. Launches of moulded bar products by manufacturers are also supplementing the market growth. For example, American confectionery company's Indian subsidiary, Hershey India Private, introduced molded bars in India in January 2020. The product is sold in grocery stores, supermarkets, and on e-commerce websites like Amazon and Flipkart.
Governments worldwide were forced to impose lockdowns, forcing many businesses and manufacturing facilities to shut down temporarily. Researchers from the Fine Cacao and Chocolate Institute (FCCI) conducted a study on the Covid-19 pandemic's effects on exports, and the results were quite disturbing. Also, different regulations from government bodies were stopping the farmers and producers from visiting. Plantations, which again had an adverse impact on the market growth. In short, the disrupted the global supply chain affected the chocolate confectionery market significantly, especially during the initial period.
While the world is gradually returning to normal, the demand for sugar-free and organic chocolate is rising as more people have adopted healthy eating habits, this factor however, has helped the market to restore quickly.
You can read the report on Allied Market Research's website here.
Stay up-to-date on the latest industry news and developments in our magazine.
Never miss a story… Follow us on: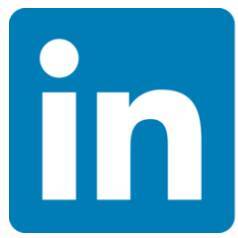 International Confectionery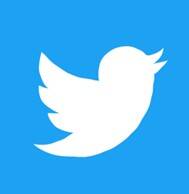 @InConfectionery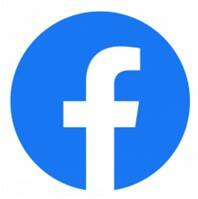 @InConfectionery
Media contact
Caitlin Gittins
Editor, International Confectionery
Tel: +44 (0) 1622 823 920
Email: editor@in-confectionery.com