Instacart's purchase data has revealed what candies are most popular among US consumers ahead of the Halloween season. According to a recent survey the company conducted with 2000 Americans, 72% reported they like Halloween, 24% said it was their favourite holiday and only a reported 7% said they dread the holiday. More importantly, 82% said they purchase Halloween candy.
Ranking the ten most popular Halloween candies in 2021, Reese's Peanut Butter Cups sat at the top, having sold 116 tonnes, just above Peanut M&Ms at 98 tonnes and M&MS at 94 tonnes. At the bottom of the list was Milky Way, still boasting 36 tonnes of candy sold.
Reflecting on the insights of the survey, Instacart said they found of the people who buy Halloween candy, 85% of them will be buying chocolate. 56% of those who buy Halloween candy will purchase fruity and chewy candy, explaining Twizzlers' sixth spot in the list at 56 tonnes and Starburst in ninth at 37 tonnes.
Results show a shift in confectionery preferences across the US, showing that consumers are more likely to favour one type of candy over a close competitor.
"While every type of candy is loved across the US — from the Halloween classics to newer, innovative treats — we observed different areas of the US will notably gravitate toward specific types of candy," explained Laurentia Romaniuk, Trends Expert at Instacart. "Depending on who we are, where we're from and what we're exposed to, we are more likely to prefer one variation of candy over something similar. This doesn't suggest we only like one type of candy or another, but our purchase data demonstrates people are highly selective when preparing for Halloween night."
Geographically speaking, there's an even split in the US with Peanut M&Ms being the most popular type of candy in the Western states, while Reese's Peanut Butter Cups dominate in the East and in Wyoming. Exceptions to this rule are Hawaii and New Hampshire which picked M&Ms as their favourite Halloween candy.
Similar candy rivalry patterns existed across different candy categories, Instacart reported, from chewy to hard to gummy and chocolate. This includes Red Vines versus Twizzlers, Dum Dums versus Charms Blow-Pops, Smarties versus SweeTarts, Haribo versus Trolli Gummies and Whoppers versus Milk Duds.
States that consume the most Halloween candy as represented by the highest number of candy purchases were Utah, Idaho, Alaska, Montana and Washington. States with the least were Florida, Delaware, Alabama, North Carolina and South Carolina.
Other insights found were that 23% of Americans were 'candy loyalists': 65% have been buying the same candy for five or more years, and 40% have been buying the same types of candy for ten or more years. In contrast, 25% say they change between the candy they buy, while 32% report going back and forth between their favourites.
63% of Americans report they love a type of Halloween candy they hated as a kid – 29% say they now love liquorice, while 28% report now enjoying candy corn – and some report hating a kind of candy they loved as a kid, citing candy corn, chewing gum and sour candy.
Stay up-to-date on the latest industry news and developments in our magazine.
Never miss a story… Follow us on: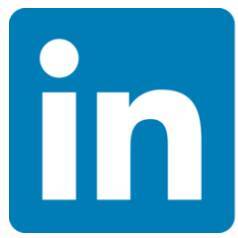 International Confectionery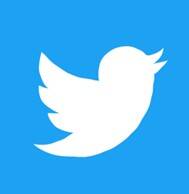 @InConfectionery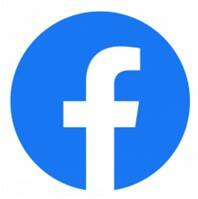 @InConfectionery
Media contact
Caitlin Gittins
Editor, International Confectionery
Tel: +44 (0) 1622 823 920
Email: editor@in-confectionery.com