Theegarten-Pactec, the packaging machinery manufacturer from Dresden, has the declared aim of offering a complete selection of wrapping styles and performance levels  
In order to meet this aim the mid-sized family company has gone a long way based on many decades of experience and the know-how of more than 10,000 machines supplied. 
The manufacturing program is organised in a matrix, comprising more than 30 individual solutions for the three main product categories which are hard candy and pre-formed products, soft and hard caramels, chewing gum and bubble gum (cut & wrap method) as well as chocolate. Several additional food and non-food applications are also available. In each of these categories the typical wrapping styles can be offered. The company develops new designs and solutions in-house or in co-operation with their customers, for instance to optimise wrapping material consumption or to provide innovative solutions for the presentation at the point of sale.  
Innovations for all performance levels  
One of the key competences of Theegarten-Pactec is the development of continuous-motion high-speed machines. The EK4 is the world's no. 1 twist wrapper for high-boiled sweets reaching an output of 2300 candies per minute. For hard and soft caramels, chewy sweets, chewing gum and bubble gum the machine types WHF (fold wrap) and WHD (twist wrap) respectively again are unmatched on the market with outputs of 1800 pieces per minute. For chocolate products, the company offers the high-performance CHS packaging machine with its modular architecture in its range, among other solutions. The CHS wraps up to 1800 products a minute and allows quick changes of folding type and format.  
In the mid-performance range of 1200 items a minute, the company offers a flexible, modular concept for chocolate products in the MCC packaging machine. The MCH also falls into the same performance category and is ideal for processing hard caramels, delicate jelly products and chocolate-coated confectionery. These machines allow an uncomplicated change of product sizes and wrapping styles without excessive downtimes. 
At the upcoming iba in Munich Theegarten-Pactec will present its portfolio for primary packaging of snacks at the joint stand with Winkler and Dünnebier  (Hall C1, Booth 480). 
The high-performance machines from the Dresden-based packaging specialist are characterised by their ease of use and high degree of flexibility. The packaging systems from Theegarten-Pactec can easily be converted to other product formats or folding types. As a result, changes in the product format and folding type can be effected without significant downtime. 
As a driver of innovation, Theegarten-Pactec works with state-of-the-art technologies to continuously develop its packaging systems. The latest packaging machines for snacks include the FPC5, which packages products in flow packs. Within the packaging process, paper-based packaging materials can be used, but also modern recyclable mono films. Theegarten-Pactec also supplies the BLM cartoner, which is designed for direct connection to the flow wrapping machine. Thanks to its modular design, the BLM can also process different product sizes, carton dimensions and product configurations at a range of different speeds…
Hall C1, Booth 480
Read the full feature in our magazine.
Never miss a story… Follow us on: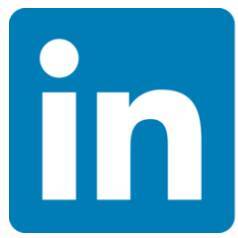 International Confectionery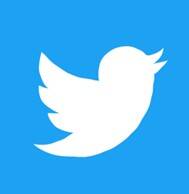 @InConfectionery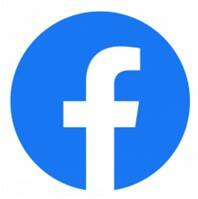 @InConfectionery
Media contact
Caitlin Gittins
Editor, International Confectionery
Tel: +44 (0) 1622 823 920
Email: editor@in-confectionery.com