How immediate flexibility to treat more than one product on the same machinery as well as flexibility towards the future, and how we can create sustainable packaging options
With sustainability and recyclable alternatives being the buzzwords in the packaging industry right now, ANL Packaging has found a way to make the recycling of dark coloured trays possible with its NIR detect colour range, which is CITEO approved. Carbon black as a colouring agent has been under fire for quite some time now as carbon does not reflect the light emitted by the NIR devices at the sorting plants, making it unrecognisable and unrecyclable as such. So why not just ban black coloured trays? Why look for detectable alternatives?
ANL Packaging says a lot of the clients that they have use dark coloured trays. This can be for various reasons: some of them use a dark coloured tray because of the contrast it creates between the food and the packaging. This means that if the packaging isn't in mint condition (angel hairs or chips) and food safety might be at risk, this is immediately detected as contamination is more visible. Black is also a colour with a distinct feel to it, making products look luxurious and ensuring a high-end feel. This is preferable for more expensive items, giving them the positioning on the shelf that they desire.
These are all legitimate reasons from a producers point of view. So, these clients still need a dark coloured tray but of course, one that is NIR detectable and thus recyclable. ANL accepted this challenge and started looking for a colouring agent solution that fits the description. The most challenging part they found was the hue when the packaging was formed. Using carbon gives a very strong and opaque black hue, the carbon black free agents were all translucent and have a colour shine, some being blueish others being purplish. The first step was consulting the clients for which alternative they had a preference for and the second step was testing internally to see whether they could still use their internal waste material.

Black plastic is the most inexpensive packaging because all other colour waste material can be reprocessed into black. That is why plastic producing companies like ANL Packaging don't mind making black items, as they say it ensures that all the material they make will be reused, no matter what colour it was. It ensures them of reprocessing 100% of their post-industrial waste, recycling 100% of all their material used and from their point of view, it was very important to retain this.
The final step was declaring their NIR detectable plastic. They have since engaged in the CITEO protocol for detectable black plastics and passed all the tests. This means that ANL Packaging offers carbon black free plastic that is 100% detectable and 100% recyclable Their clients can still enjoy the benefits of using a dark coloured tray without having concerns on the recyclability of the material. 95% of their packaging is mono-material (R)PET or PP and now they have CITEO approved NIR detectable blacks and browns for every use.
Hafner is a business leader in the field of "ready to fill" pastry products. The company also specialises in patisserie products for the fresh self-service aisle. Cakes, tarts and other treats are produced for retail sale. Some of this retail range is already packaged under the Visiopaq brand of ANL Packaging. Their Visiopaq is a sealable package (MAP-compatible) which offers an unimpeded view of the products by using transparent RPET, some of which is made from recycled material. The packaging is 100% recyclable. As well as unrivalled value enhancement, the Visiopaq packaging protects the products while guaranteeing an optimum product quality for several days before consumption. To standardise but also to improve the value of the range, Hafner opted to pack all its patisserie products in Visiopaq. This study was accompanied by logistics optimisation with the aim of rationalising and optimising packaging and logistics. Hafner divided its range into six lower trays and seven covers. So each patisserie product or assortment has the perfect packaging.
"Sacmi Packaging & Chocolate is ready to take this concept of flexibility another step further with next-generation, hybrid machines"
New Ecovadis score 
Ecovadis is the number one in business sustainability ratings. It is a platform on which more than 45.000 companies are active, situated in 110 countries. ANL Packaging, as a supplier, gets rated on its Company Social Responsibility policy (CSR). In the process they fill in a detailed questionnaire that overviews many different domains within the company (people management, environment, energy consumption, communication,…) and this needs to be supported with documents. The Ecovadis team checks all these answers and also contacts external sources to verify the information that was submitted.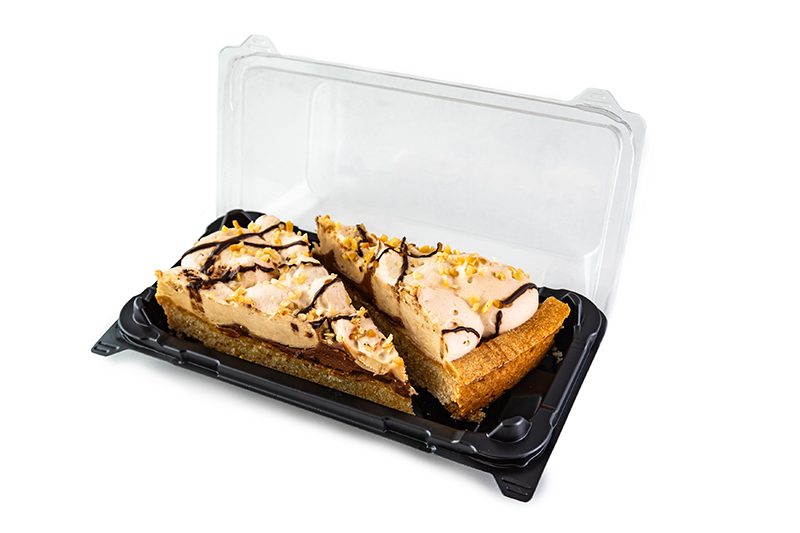 This is important for the business because their clients, the brands/retailers/…, can consult their scorings and compare them with other suppliers, ensuring there is true transparency with what the business can offer them. But, the biggest advantage is that they get a full view on their entire supply chain in terms of CSR.
Due to the rising demand from consumers regarding ethical and moral stances of products, ANL Packaging says it has seen more and more of its clients asking for this rating – making it incredibly important to actively work on CSR. The special thing about Ecovadis is that they also conduct research themselves throughout the supply chains of the member organisations. They visit plants throughout the world to make sure that companies do as they promise. It is an extra service that their clients are able to receive when becoming a member.
ANL Packaging was given a silver recognition level, which means they are recognised as the top 30% of best scoring suppliers. But they are constantly looking to improve on this matter and believe it is important that they conduct a policy in which they keep up their efforts on CSR to evolve towards a sustainable future and the circular economy that Europe is asking for.
Removing time constraints and increasing flexibility
Sacmi Packaging & Chocolate with both its brands Carle&Montanari and OPM has a long tradition in wrapping machines with flexibility, both for traditional wrapping and flow-wrapping packaging systems, conceived around the needs of its customers on a strong modular design. Machines that have well established on the market and proved to handle multiple wrapping styles with resident machine modules and easy changeover. 
Now, relying on this valued expertise, Sacmi Packaging & Chocolate is ready to take this concept of flexibility another step further with next-generation, hybrid machines. 
"By maximising the use of electronics in key areas, like product infeed and outfeed, twisting and folding groups, Sacmi Packaging & Chocolate is re-designing the concept of flexibility: customers will not only have the possibility to handle multiple wrapping styles on the same machine, but also choose wrapping solutions they will have the chance to smoothly retrofit in future and repurpose completely, following the consumer trends that are now fluid and mutable like  never before," says Valentina Bergami, Wrapping Unit Sales Dept.
On the flow-wrapping side Sacmi Packaging & Chocolate has recently introduced the JT-Advance, their high-speed packaging machine, designed to cover high-speed productions with a special focus on the TCO.
"By combining the experience of the history of OPM with the experience of our new Swiss R&D team, which has extensive experience in high-speed flow wrapping system, we have developed an easy-to- use horizontal flow-wrapper machine capable of reaching a speed of 1,500 single pieces per minute, focused on the handling of a paper-based wrapping material, using a special and dedicated device to properly handle the new material trend," adds Massimo Santini, Sales Manager Packaging Unit.
"The main challenge we are facing is to develop, through the collaboration with paper film manufacturers, a horizontal flow-wrapping machine capable of handling different types of sustainable wrapping material with true flexibility. Sacmi Packaging & Chocolate has the means to test different types of wrapping material and therefore to respond to the different requests of today's market, exploiting our two SACMI laboratories: one based in Alba and the other in Imola," continues Santini.
Santini and Bergami think the packaging industry is going to move towards more eco-friendly types of packages, more sustainable but no less safe in terms of hygiene and health standards. On the other hand, they believe confectionery manufacturers are going to take more and more consideration of the value of their packaging solutions in a time perspective, and invest not just when they see value and quality, but also when they find the solution that fits their need for extreme flexibility. Immediate flexibility to treat more than one product on the same machinery, but also flexibility towards the future, when the market and the consumers will have changed again. This is the vision behind the new hybrid wrapping system of Sacmi Packaging & Chocolate, represented by the newly launched HY7 wrapping machine.
Valentina Bergami, Wrapping Unit Sales Dept at SACMI says: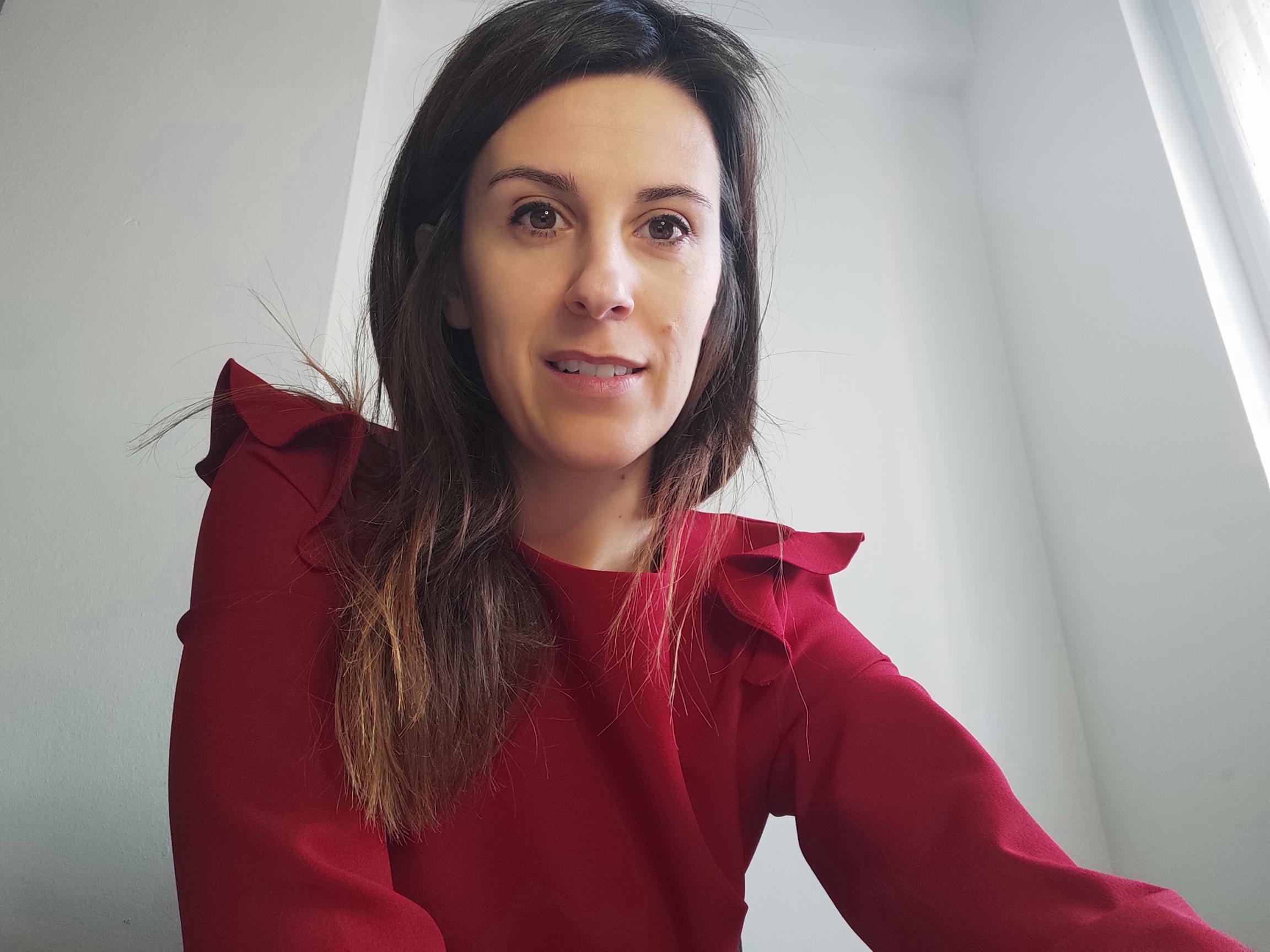 "We are facing a whole list of challenges, most of which were already emerging, but possibly accelerated due to the pandemic. First of all, the increased request for hermetically sealed products, with high-performing packaging, able to extend the shelf-line of the products and ensure "food safety". Sacmi Packaging & Chocolate responds to this giving the customer the possibility to have a tamper-evident product with notch. Heat and cold-sealing technologies are also part of the tradition of the brand Carle&Montanari and will continue to be an area of prominent research. 
Secondly, due to the high uncertainty of the global economy we witness a very clear commitment of the market to evaluate the TCO and cost effectiveness of every product as one of the main priorities. Value for money is one of the leitmotivs. This is why Sacmi Packaging & Chocolate is launching its Hybrid series of wrapping machines with a reduced kinematic chain, 40% less components in most machine groups compared to previous machine models, less spares needed, a higher MTBF and a predictive maintenance system to prolong the life of the machine and reduce downtimes and avoid serious breakdowns.
Finally, we witnessed a rising demand for recyclable or compostable wrapping materials, since the consumers are each day more conscious of the impact of their lifestyles on the planet. This for sure represents one of the main challenges for this sector. Machinery designed to wrap mainly with plastic films, now more and more have to be ready to cope with biopolymeric materials that behave and perform very differently and thus need a significant technological improvement. Sacmi Packaging & Chocolate is responding with a focus on tests, carried out together with top producers of biobased films and key chocolate manufacturers, to lead the change in this packaging bio-revolution."
CASE STUDY

Packaging Innovations 
5 ½ hours extra production per week
16% reduction in confectionery packaging costs
56% reduction in polythene consumption
41 less reel changes per week
The situation
On arrival we were told that the pallet wrapper and top sheet applicator were a pinch-point for their operation and that in very busy times this was a limiting factor to their production output. Due to the fact they moved in to an old building in the 1920's and have now outgrown it, they were looking for any solutions that could either free up space or improve throughput.
The challenge
Our customer runs a 24hr operation, 7 days a week, 364 days a year. The machinery was running flat out in terms of its capacity in terms of pallets per hour when we arrived. We had to be creative in terms of how to free up capacity during their busiest times. 
The process
We established that using their current pallet top sheet material and stretch film, meant they were having to stop the machine 86 times per week (4514 times per year) to change either the reels of top sheets or reels of confectionary packaging stretch film. This took between 5–10 minutes depending on whether the operator was prepared for the stoppage or whether it was the stretch film or top sheet. If using 7 and a half minutes as an average stoppage time then this would lead to 11hrs a week in dead time where pallets are not flowing through the machine.  
Both films were at their maximum diameter for the machine so we couldn't simply add more meters to each roll, so we came up with some special blends that could do the same job of protecting the pallet but at a much lower thickness so the yield per roll would increase.
The result
We ended up providing a combined solution that reduced the number of reel changes per week to 45, by using modern blends of polythene for the top sheets and our unique machine confectionary packaging wrap. We reduced their polythene packaging consumption by 56% and their overall costs by 16% but most importantly gave them 5 1/2 extra hours of extra production output per week where the pallets were able to flow through the machine.
To stay up to date on the latest, trends, innovations, people news and company updates within the global confectionery market please register to receive our newsletter here

Media contact
Kiran Grewal
Editor, International Confectionery
Tel: +44 (0) 1622 823 922
Email: editor@in-confectionery.com