Cargill and Whittaker's discuss the importance of being Rainforest Alliance Certified and the impact the cocoa industry has on those who work to produce it.
Chocolate is so beloved and ubiquitous that people often forget it is a tropical treat only grown in certain regions of the world. Cocoa farmers in West Africa — where two-thirds of the world's supply is sourced — have long struggled with extreme poverty and child labour abuses. Cocoa farmers are often living on less than $2/day, fighting the effects of climate change and living with limited infrastructure — they already have too little bargaining power. Now, a growing movement toward self-regulation by chocolate manufacturers is aimed at replacing strict yet effective standards in supply chain monitoring. This may mean a loss of individual income for cocoa producers, as well as additional payments Fairtrade offers to invest in programs that strengthen their communities, such as education or healthcare. 
Rainforest Alliance Certified farmers use land, water and energy carefully to protect natural resources, and use tools and techniques that produce better quality crops. Rainforest Alliance Certified farms are also safer places to work where human rights must be respected and farmers must be paid fairly. 
Day-to-day in Ghana, this looks like:
Working towards gender equality. By providing the right training, female cocoa farmers like Vida Tsatso Boaful feel able to speak up and share their knowledge when working with men.

Addressing child labour. This has been an issue for some cocoa growing countries. Rainforest Alliance Certified farmers must not use forced labour or child labour. Field representatives work with farming communities to ensure this rule is maintained. For example, by checking school attendance records. If time is missed, they'll reach out to the families to find out why and see what support they need.

Helping farmers adapt to the effects of changing climates. Countries in West Africa are on the front lines of climate change. Drought, disease and pests can ruin crops and the ability for farmers to earn an income. The Rainforest Alliance helps implement climate-smart agriculture which looks at weather trends and how farming techniques need to adjust. For example, where there is a lot of rainfall, trees should be pruned to recover faster. In drought conditions, avoid pruning that exposes key branches to more sun. 
At Cargill, the business says they are committed to providing sustainable, ethically sourced cocoa and chocolate. They believe that creating lasting benefits for cocoa farmers and their communities goes hand-in-hand with their business success – and the success of their partners across the cocoa value chain. Working together, they are confident they can achieve a thriving cocoa sector for generations to come.
Taco Terheijden, Group Sustainability Director, Cargill Cocoa & Chocolate says: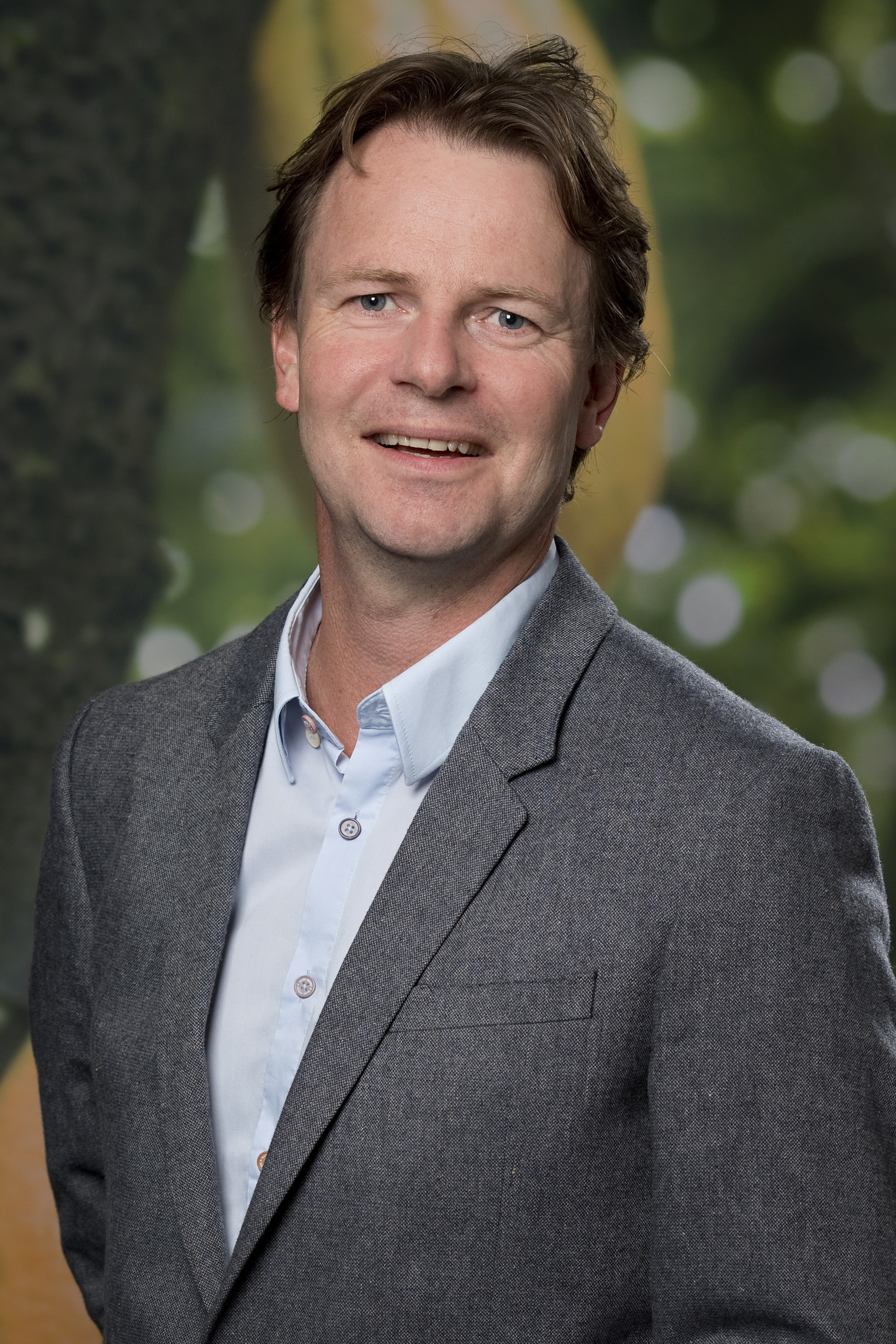 "Our efforts to achieve a more sustainable cocoa stretches back decades, to our first training workshops for cocoa farmers. We launched the Cargill Cocoa Promise in 2012 as a formal, future-looking and action-oriented framework for our global sustainability activities, building on 10 years of experience in the field with farmers and farmer organisations. 
Through the Cargill Cocoa Promise, we commit to improving the lives of cocoa farmers and their communities, helping them achieve better incomes and living standards. We are focused on driving long-term solutions with our partners to benefit farmers, their communities, and natural ecosystems, while increasing transparency in the cocoa supply chain. 
Farmer training programs remain a critical part of the Cargill Cocoa Promise. All 210,000 cocoa farmers in our direct supply chain have received training on Good Agricultural Practices; 58% have benefited from one-on-one coaching.
We're also working to create stronger, more resilient cocoa-farming communities. Together with our partners, we are implementing community-driven initiatives to enhance women's economic opportunities, increase access to education and improve health and nutrition. To date, we've reached nearly 2,500 communities with these critical programs.
Eliminating child labour is another key priority. While we have more than doubled our child labour monitoring and remediation systems, work remains to achieve our goal of ending child labour in our supply chain by 2025.
We've also significantly scaled forest protection and reforestation efforts. This includes farm mapping against deforestation and distributing more than 330,000 multi-purpose trees for on-farm planting. As part of this effort, we've partnered with PUR Projet to introduce agroforestry as a way to regenerate the ecosystems cocoa farmers depend upon and diversify farm incomes through fruit and timber sales.
Traceability, which allows us to follow our products from field to factory, gives us an in-depth understanding of our supply chain, helping us to strengthen our sustainability efforts. At the completion of the 2018/19 crop year, half of our direct cocoa supply chain was fully traceable from farm to factory. In Ghana, we've gone one step further; each bag of cocoa beans we purchase can be traced to one of the 27,000 individual cocoa farmers we partner with, thanks to our fully traceable barcode system. 
Consumer demand for increased transparency will continue to grow, as will their appetite for food that is compatible with their ethical values. This reality prompted us to launch our new Promise Cocoa offerings, which enable customers to directly support sustainability and ethical sourcing efforts that align with their brand promise."
With Promise Cocoa, Cargill's customers can purchase cocoa sourced directly from their known and trusted farmer organisations. Going one step further, customers can choose to invest in a high-impact project linked to a key challenge in the cocoa sector, such as gender inequality, deforestation or child labour. This new sustainability-infused portfolio will help customers realise their environmental and social welfare commitments and reinforce brand value to consumers and stakeholders. 
As part of this offering, customers gain access to Cargill's CocoaWise digital portal, which provides detailed sustainability data and enables customers to be more deeply connected to the communities from which they purchase their cocoa. They can see first-hand the impact of financial investments in key initiatives that meet the needs of the cocoa farming communities on the ground, such as providing sustainable agriculture coaching for farmers, entrepreneurship training for women and nutritional programs for families.
Why is ethical sourcing of cocoa important?
Commitment to sustainable, ethical sourcing is built into Cargill's corporate mission: to nourish the world in a safe, responsible and sustainable way. They say they are determined to create lasting benefits for cocoa farmers, their families and communities, providing them with the tools they need to prosper – while also protecting and preserving the environment. However, they realise it will take all of the industry, working together, to realise that vision. By partnering with NGOs and farmer organisations on the ground, policymakers in origin countries, and their customers around the world, they are confident they can achieve lasting positive impact.
New Zealand based chocolate producer, Whittaker's, says they go to the ends of the earth to find the finest cocoa growing climates, from Samoa to Nicaragua to Ghana. But they believe quality isn't just about taste, it's about the conditions the beans are grown in. That means asking questions like: Were sustainable farming practices used? What was the human impact on farmers and their communities?  And being fully transparent about the answers, because – as many of us know – there are real challenges to address in the global cocoa industry.
Claire McKay, Food Safety, Quality and Compliance Manager at Whittaker's explains: "We source ingredients in New Zealand where we can, but cocoa beans are one ingredient we have to source from overseas. Cocoa often comes from developing countries, and as a result, there can be a big disconnect between how cocoa is grown, the conditions people live in and the end consumer where it's a luxury treat. So this is where ethical sourcing comes in."
What is ethical sourcing?
For Whittaker's, it's about making sure that the ingredients used are grown and harvested in a way which is more sustainable for the planet. But it's also about making sure farmers are treated and paid more fairly.
At Whittaker's, they have been working on sourcing ethical cocoa for some time. Their five Roll Refined Creamy Milk 250g block has been crafted from ethically sourced Ghanaian cocoa beans since 2010, joined by their 72% Dark Ghana 250g block in 2014. But, the company says they wanted to do better, so, with the help of the Rainforest Alliance all of their Ghanaian cocoa beans are now 100% Rainforest Alliance Certified.
The Rainforest Alliance model means the significant additional investment they are making benefits cocoa farmers in Ghana specifically, and this is paired with their rigorous approach to sustainable agricultural practices. "We love that the Rainforest Alliance focuses on both the planet and the people, as the wellbeing of our farmers – our people, is just as important", says McKay.
What is the Rainforest Alliance?
The Rainforest Alliance is an international non-profit organisation working at the crossroads of business, agriculture, and forestry. Founded in 1987, they look at how an ingredient is produced and then trace it through a supply chain. For example, tracing a sack of cocoa beans from a farm in Ghana to a Whittaker's factory in Porirua.
The Rainforest Alliance also provides a certification framework for businesses – including chocolate makers. If a product has received certification it's shown by a seal on the pack. This seal means a farm or forest has been independently audited by a third-party and met their sustainability standards. The Rainforest Alliance seal is a frog and there's a good reason why! Frogs are an indicator species, so their presence or absence can reflect how healthy an environment is.
This audit checks that the cocoa beans received at the factory came from certified cooperatives in Ghana. The company's paperwork is then checked by an independent third-party. This step is crucial for everyone at Whittaker's so they can be confident that what they claim on pack actually happens.
"It's a very thorough process," McKay says, "There's a lot of information we have to provide, but this brings us reassurance that the Rainforest Alliance are doing things the right way."
To stay up to date on the latest, trends, innovations, people news and company updates within the global confectionery market please register to receive our newsletter here

Media contact
Kiran Grewal
Editor, International Confectionery
Tel: +44 (0) 1622 823 922
Email: editor@in-confectionery.com