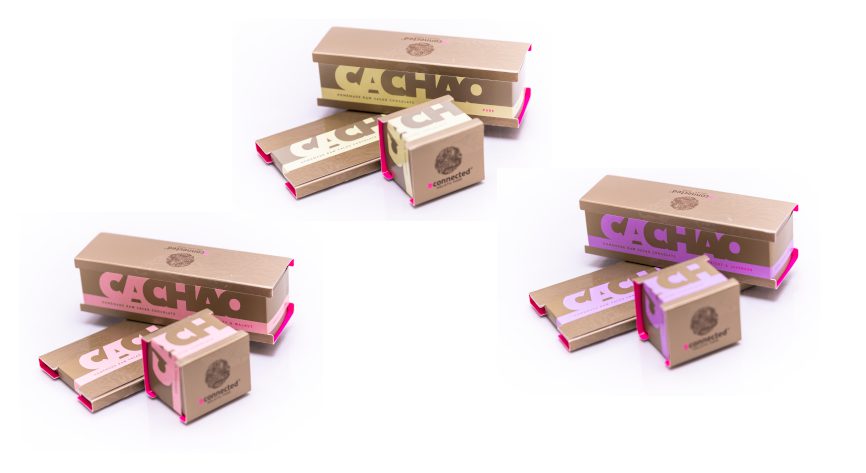 Cachao, Spanish luxury plant-based chocolate brand, launches in UK
Brand responds to British demand for high quality vegan chocolate with handmade and organic bean-to-bar chocolate created by renowned chocolatier, Tino Wolter.
Cachao, one of Spain's luxury chocolate brands that produces handmade, organic and plant-based bean-to-bar chocolate on the Balearic Island of Mallorca is now available in the UK for the first time.
Cachao is on a mission to set the standard for the highest quality and luxurious chocolate available. Launching in Britain will allow the business to secure a slice of the UK's chocolate category, which is worth £2.9 billion and where there is particular demand for dark chocolate, with sales growing by 12.2% in the past year.
The launch range is comprised of 23 SKUs, made up of three signature lines: Chocolate Bars, Chocolate Squares and Chocolate Covered Beans & Nuts and are available to purchase via the brand's website.orga
Tino Wolter, Cachao spokesperson and Head Chocolatier said, "We are really excited to launch Cachao in the UK for the first time and hope to replicate the success that we have enjoyed in Spain.
"The UK is a nation of discerning chocolate lovers and our strategy is to tap into growing demand for high quality, handmade and organic bean-to-bar, plant-based chocolate. I spent two years perfecting the Cachao recipes and we expect the innovative editions will be really well received in Britain."
Cachao is produced using the finest ingredients from both local suppliers in the Balearic Islands and Mainland Spain and the highest-quality, sustainably-sourced cacao from Indonesia and South America.
The range is created using a bespoke recipe that was meticulously developed over two years by the brand's head chocolatier, TinoWolter, a renowned chef in Europe, where he has established himself across the Michelin Star community.